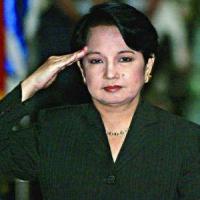 Time to stop blaming all on Arroyo
Philippine Daily Inquirer
First Posted 03:52:00 08/18/2008
MANILA, Philippines - Surveys say that President Macapagal-Arroyo suffers from negative popularity ratings and is distrusted by 40 percent of the Filipino people. Reputable survey groups like Pulse Asia and the Social Weather Stations conducted these polls.
Maybe they were correct as far as the surveys are concerned. But these are the very same survey groups that also conducted the polls which showed President Arroyo had won over the late Fernando Poe Jr. in 2004. Their exit polls, as well as those of many other reputable survey groups, also showed that the President won by more than 1 million votes. Yet the opposition and various forces left and right of the political spectrum continue to question the legitimacy of her administration.
The difference between a poll survey and an opinion survey is that the former requires specific answers to a very direct question (e.g., Who would you vote for president?) while the latter only draws out perceptions. The former necessitates the revelation of decisions made or to be made by survey respondents while the latter makes out only their personal views. And there is a world of difference between a decision and an opinion.
In 2004, the country decided and President Arroyo won. The surveys showed that. The official result was clear. GMA's victory would have been questionable if the surveys had shown that FPJ won. FPJ and the opposition lost because they were disunited, and the President was as popular then as the late movie actor. Also, several factors came in—like the announcement that Sen. Raul Roco was suffering from prostate cancer.
Essentially, surveys are scientifically correct. There may be no question about the negative perception against President Arroyo. But that is just a perception.
The negative views of national leaders are a worldwide phenomenon these days. There is a food crisis and oil has become very expensive, but we can't do anything about that. This country does not have enough oil for its domestic consumption and we have been importing rice since time immemorial. Any objective person would know that.
President Arroyo has implemented reforms that has improved the economy of this country. Job opportunities have been generated and investments continue to come in. Political reforms are ongoing. All these things have served as a shield against the worldwide crises in food and oil. Without the sound fundamentals introduced by President Arroyo, this country could be reeling from economic recession and political turmoil.
It is easy for us Filipinos to always blame government and our President for anything. And it's time for us to stop this negative practice.
LEONARDO KIRK I. GALANZA, via e-mail

---
Permissions in this forum:
You
cannot
reply to topics in this forum